What are the best games like Minecraft? That's a game that pretty much everyone has played at this point. It's one of the biggest names in gaming, big enough to spawn hundreds of games riding on its coattails.
However, some games take features popularised by Minecraft and expand on them in fresh, exciting ways. Whether it's a new take on building or an emphasis on survival, there are plenty of top titles to try if you're a fan of the blocky classic.
These are five examples of the best games like Minecraft for you to play right now.
the best games like minecraft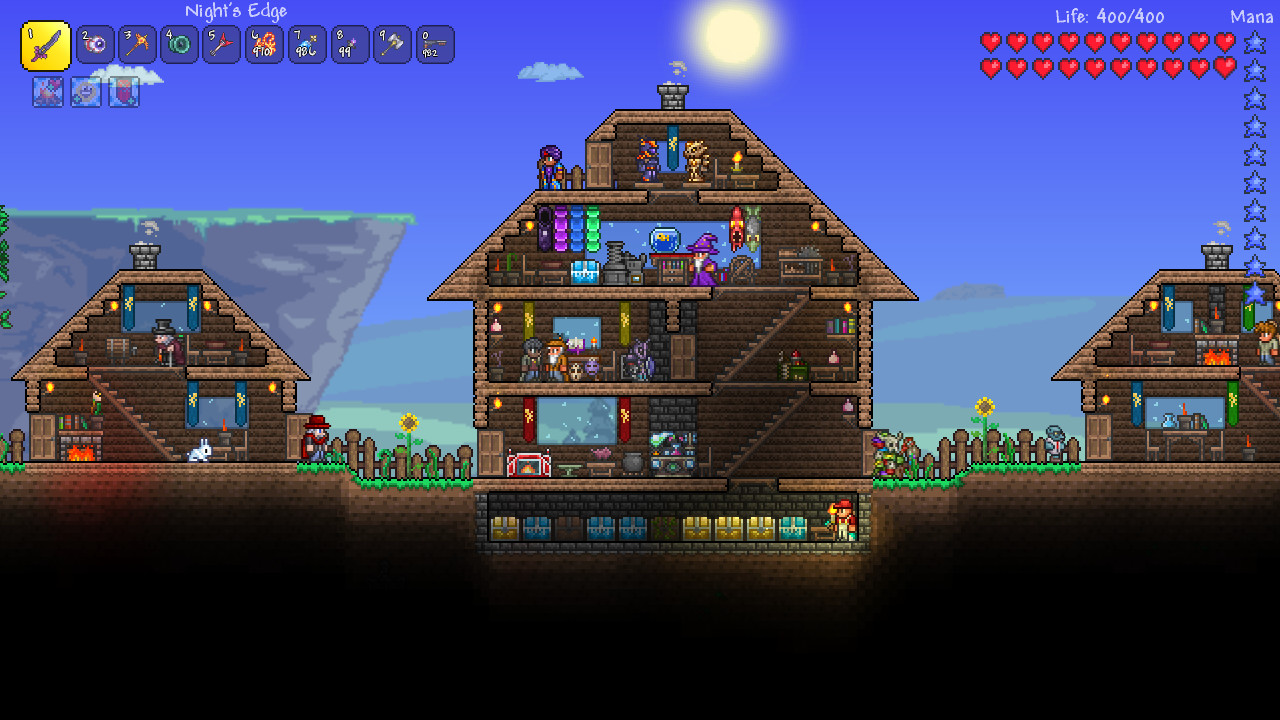 best games like minecraft – Terraria
Terraria first popped up way back in 2011, just before Minecraft came to Xbox 360. As a result, many players who were interested in Minecraft also gained interest in Terraria, as the games share a lot of similarities. Terraria is 2D, so it plays very differently, but it has adventurous sandbox gameplay and creative elements too. You dig for ore, build structures, fight bosses, and eventually you'll discover so much more in this surprisingly huge game. It's easily one of the best games like Minecraft, so if you haven't played it yet, give it a shot.
best games like minecraft – Valheim
Valheim is the most recent title on this list, and it's one that surprised me a lot. I wasn't expecting much when I played it but it's easily one of the best adventure games in recent memory. It's only in early-access on PC, but there's enough content to last you for 50+ hours in your first playthrough alone. Valheim is more limited with building, as it's based on norse mythology and all the building pieces are inspired by viking longhouses and the like. But playing with this friends is an unforgettable experience, and it's full of awesome discoveries as you explore distant lands and map out the world around you.
Subnautica
Here's one that might not seem obvious at first, but Subnautica is actually a great experience for fans of base-building and survival. Subnautica is set underwater, and you have to build bases and explore the depths to find new materials in order to survive. Unlike Minecraft, you can't really defend yourself from the beasts lurking in the dark waters. However, that only adds to the thrill and terror of Subnautica. It's best played knowing as little as possible – just know it's a lot less calming than building a house in Minecraft.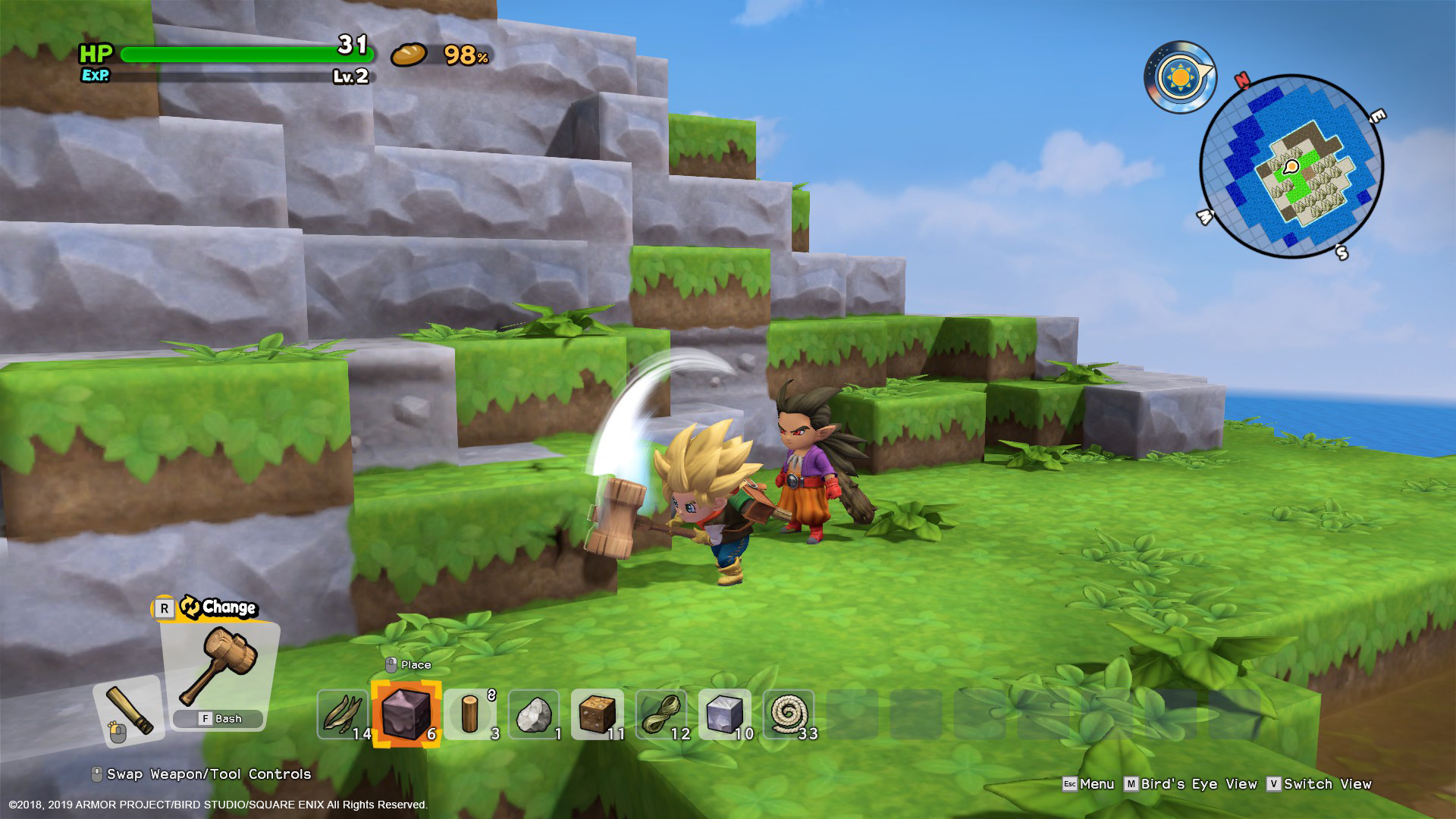 Dragon Quest Builders 2
Dragon Quest Builders 2 wears its influences on its sleeve. Described as a "block-building RPG", it combines the charm of Dragon Quest with the gameplay of Minecraft. It's got crafting, cooking and all kinds of building to get stuck into. It's also got a unique cast of characters and a lot of exploration, which should appeal to fans of the original Minecraft gameplay. There's a lot to do and discover in Dragon Quest Builders 2, which makes it a solid pick if you're looking for a new blocky adventure.
No Man's Sky
This sci-fi adventure had a pretty shaky launch originally, but if you've been following it for a while you'd know it's turned things around. No Man's Sky is now a solid space romp with a lot more to do. You can dig your way into the earth on different procedurally-generated planets. You can fight in space battles, find weird and wonderful creatures, and craft lots of items. There's plenty of things here that should interest Minecraft fans, and the game is only getting bigger with every new update. There's a lot to catch up on!
Have you played any of the games on this list? Let us know on social media!
Don't forget you can find great games and more on the GameByte Shop! Our store is stocked up with the latest games, merch and accessories. We might even have a new-gen console or two! Sign up to our newsletter to be notified of our console drops, deals and more. Please note the GameByte Shop is available for UK customers
Featured Image Credit: Mojang