Liam Neeson has revealed that he wishes to play his Star Wars character Qui-Gon Jinn again in a new story.
When asked whether he wants to play the character again, the actor expressed a desire to return. However, he thinks it would be better if it was in a film, rather than one of the Disney+ shows.
Click here to read more about Star Wars!
Neeson said "Oh, I think so, yeah, yeah, yeah, I think so… if it was a film. Yeah, I'm a bit of a snob when it comes to TV, I must admit, I just like the big screen, you know?" He continued, saying "I can't believe it's 24 years since we made The Phantom Menace. I just cannot believe where the time has gone. It was a terrific experience, shooting that film in London."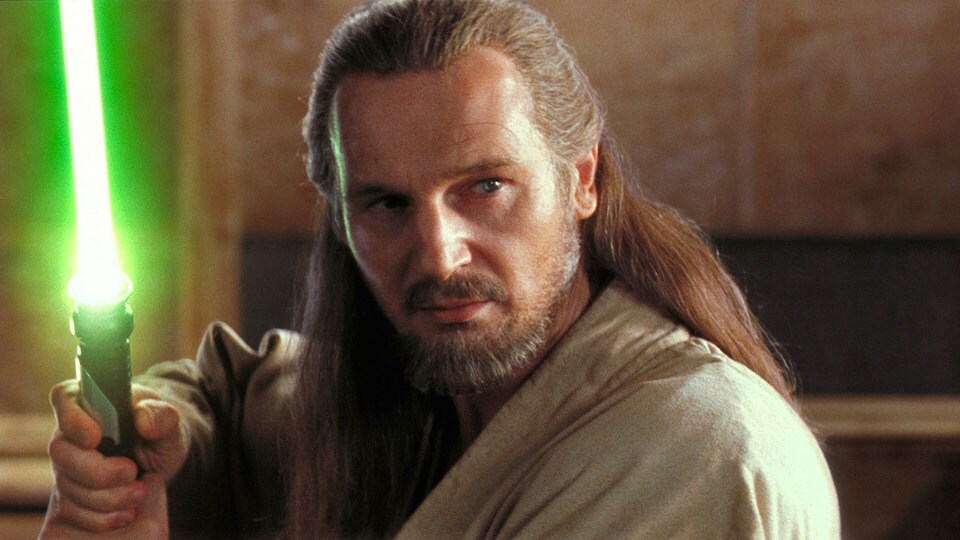 Liam Neeson as Qui Gon Jinn – Could he return?
The Phantom Menace featured a younger Obi-Wan Kenobi, played by Ewan McGregor. The actor will reprise that role in the new Obi-Wan Kenobi series on Disney+.
As for Qui-Gon Jinn, it's unknown whether there's a future for the character in Star Wars media. However, with the amount of spin-offs and new series being released, it could only be a matter of time.
Would you be excited to see the return of Liam Neeson as Qui-Gon Jinn in Star Wars? What other characters do you want to see return to the limelight? Let us know on our social media channels.
The fighting in Ukraine is causing families to flee their homes. Please give now to save lives and protect people in need. Donate today!
Along with the latest games, merch, and accessories, the GameByte Shop has an epic Loyalty Points Scheme – earning you points for every £1 you spend to redeem for huge discounts! Also, sign up to our newsletter to be notified of new-gen console drops, deals, and more. Please note the GameByte Shop is available for UK customers only.
Featured Image Credit: Disney