Paul Bettany has said he doesn't think he's done as Vision, suggesting we could see him return in the MCU.
After the events of Avengers: Infinity War and Avengers: Endgame, Vision made an appearance in WandaVision, the first MCU show on Disney+.
Bettany was asked about his future as the character, and whether or not he would be returning. He joked "Absolutely not! Not for any kind of money at all. I can't even think of a figure."
Click here to read more about Marvel!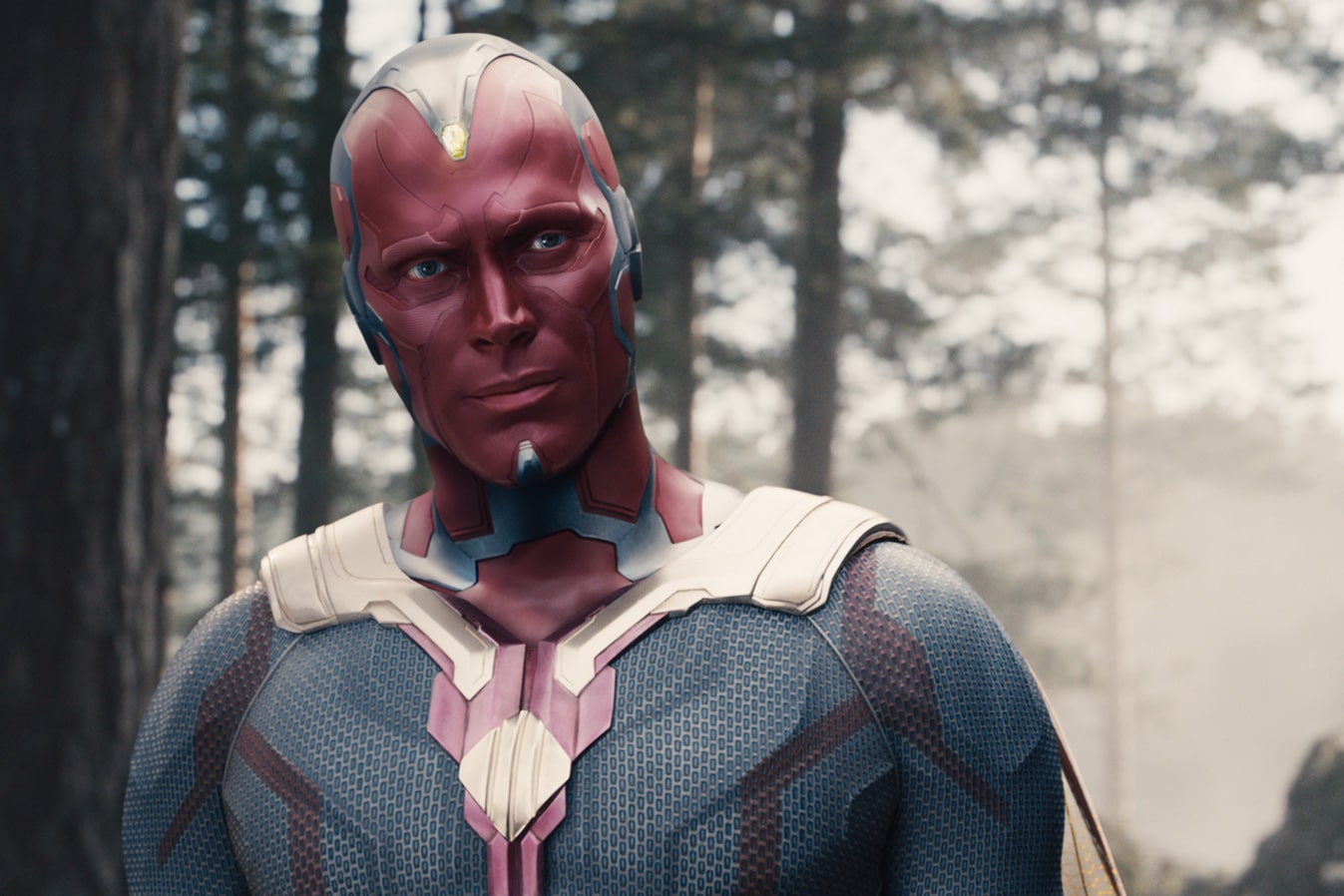 Future of Vision – MCU Return?
Thankfully, he went on to say "No, the honest answer to that is — well maybe it's not the honest answer, but it's the answer I'm going to give you and you'll just have to cope with it — at the end of WandaVision, you see Vision fly off and that's a loose end.
"And Kevin Feige (president of Marvel Studios) is a man who doesn't really allow loose ends. So I assume at some point I will be putting on my tights and cloak for another outing, but I don't know when that might be."
Fans of the character might be hoping to see him make some kind of appearance soon. Scarlet Witch is going to be a key character in Doctor Strange in the Multiverse of Madness. Could Vision make an appearance there? Well, probably not, but this is the MCU and they love their surprise character moments.
Do you think we'll see Vision return in the MCU soon? Let us know on social media.
The fighting in Ukraine is causing families to flee their homes. Please give now to save lives and protect people in need. Donate today!
Along with the latest games, merch, and accessories, the GameByte Shop has an epic Loyalty Points Scheme – earning you points for every £1 you spend to redeem for huge discounts! Also, sign up to our newsletter to be notified of new-gen console drops, deals, and more. Please note the GameByte Shop is available for UK customers only.
Featured Image Credit: Disney