343 Industries' executive producer Kiki Wolfkill has teased Master Chief and his story in the upcoming Halo TV show.
The show recently got a new trailer where we heard the new Master Chief's voice for the first time. In the show, he will be played by Pablo Schreider. Cortana's original voice Jen Taylor will be reprising her role for the show.
Speaking at the Paramount+ TCA event, Wolfkill discussed the process of adapting Halo to television. "You know, adapting a beloved video game with 20 years of history and story and character development is a daunting task" said Wolfkill, "but it's also really gratifying.
Master Chief on TV
Wolfkill continued by saying "we set out to build a huge epic sci-fi 26-century world, with brutal, aliens with Spartan super soldiers, Artificial intelligence military politics, and ancient mystery."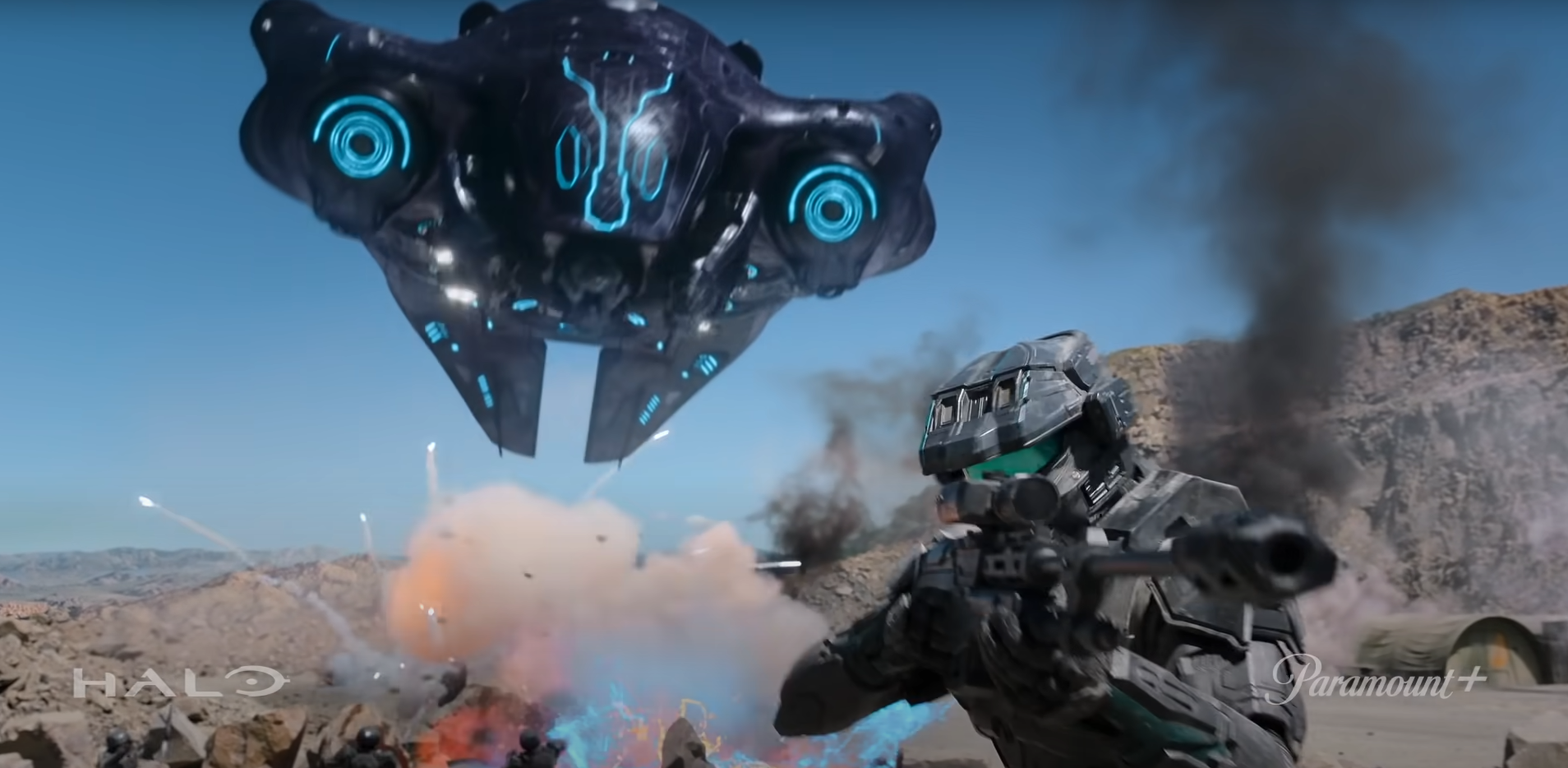 "But at the same time against that backdrop, really, really trying to tell some very personal stories and explore the humanity or lack thereof and complexity of our characters. And in particular, the Master Chief who, you know, is, is the very best of us but also has had a lot taken away from him."
With that, it seems like the show is really going to focus on making sure the personal stories stick within the wider events of the human-covenant war. That definitely sounds promising to me.
The show premieres on Paramount+ on March 24th. Are you excited to watch it? Let us know on social media!
Shop with GameByte!
Don't forget, you can find some of these great games and more through the new GameByte Shop! The GameByte Shop is stocked up with the latest games, merch and accessories. We might even have a new-gen console or two! Sign up for our newsletter to be notified of our console drops. Please note the GameByte Shop is available for UK customers only.
[Featured Image Credit: Paramount]