Star Wars Jedi: Fallen Order 2 is reportedly a next-gen exclusive title releasing at some point in 2023.
VentureBeat's Jeff Grubb, who has leaked a ton of notable gaming news in the past, stated as much on his podcast. In it, he says "Star Wars Jedi 2 is going to be new-gen only, where it's PS5, Xbox Series X, S, and then of course PC."
That seems to suggest it's dropping the "Fallen Order" part of its name too. He also claims the sequel will be releasing in 2023.
Grubb said "One of the reasons that they're going to be able to do that is because it's not coming out until 2023. This game is for sure now not coming out until 2023."
Click here to read more about Star Wars!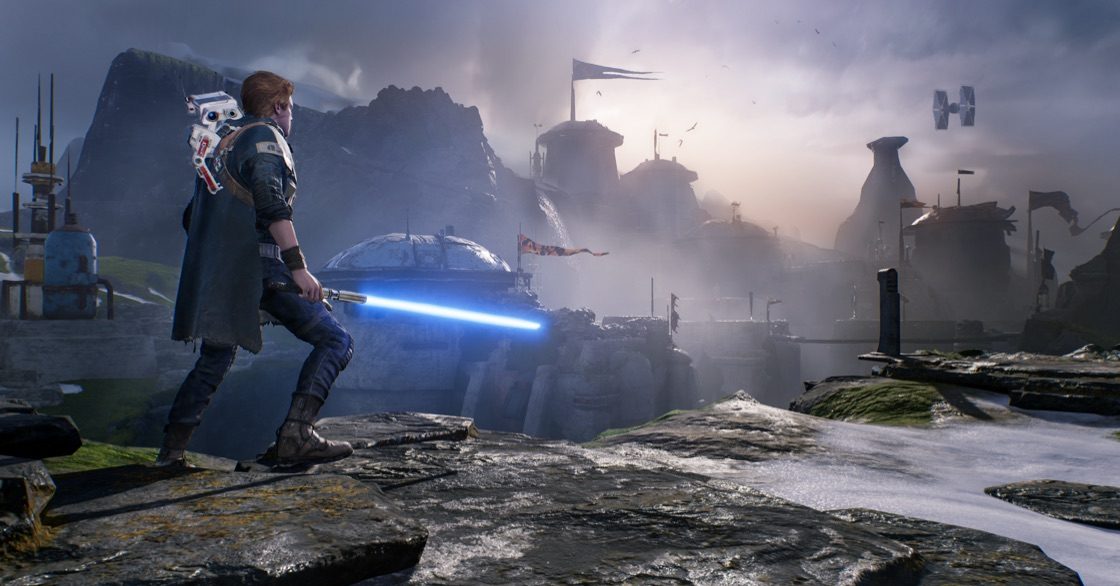 Jedi Fallen Order 2 Next Gen Announcement Coming Soon?
We don't have any official news regarding a sequel to Jedi: Fallen Order, but it is expected to be announced soon. With the annual Star Wars celebrations coming up in May it could be possible we get an announcement then.
Other than that, we don't have any details about the upcoming sequel. We don't have any official information from EA or Respawn, so we've been relying on leaks for a while. Hopefully that changes sometime soon with an official announcement.
The fighting in Ukraine is causing families to flee their homes. Please give now to save lives and protect people in need. Donate today!
Keep the conversation going by heading over to our Facebook and Twitter pages. You can also find us on Instagram, TikTok, and YouTube. Be sure to also check out our friends over on GameByte and Sporf.
Along with the latest games, merch, and accessories, the GameByte Shop has an epic Loyalty Points Scheme – earning you points for every £1 you spend. Sign up to hear about exclusive deals, PS5 console drops, and more!
Featured Image Credit: